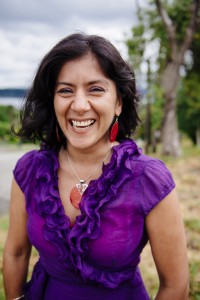 Whether through tarot or on the dance floor of life, my purpose is to hold the space for you to move, heal, grow and become who you've always wanted to be.
I am a tarot counselor, guide and teacher. Tarot is timeless and universal. It's a roadmap for life and self-actualization. Tarot is one of the many tools I use to help people get unstuck and coach them to become the greatest version of them selves. Bring me a question resting on your heart or mind and I will create a customized holistic experience to guide you to clarity, understanding, and focused action.
I am a movement facilitator. Movement brings us into presence. It heals and makes us whole. Whether it's through ArcanaDance, Nia, or Stretch and Fly, I am a masterful somatic facilitator, bringing compassion, kindness, playfulness and joy to any experience. My guidance is simple, clear and will allow you to move your own unique way. I honor that there is no one like you.
The lens that guides everything I place my energy into is "Create-Teach-Heal." I love to:
create experiences and resources that raise consciousness,
teach people to embody greater joy by accessing their intuitive knowing via their bodies, and
facilitate experiences that heal, transform and uplift.
This lens encompasses my 20+ years experience as an educator, facilitator, program designer, program manager, and counselor in a number of industries including wellness, technology, higher education, customer service, and communications.
The mastery of the work that I do is made possible by my life experiences, countless trainings that have culminated in a Black Belt in Nia, an undergraduate degree in Psychology with an emphasis on neuropsychology, and graduate training in Experiential Health and Healing from The Graduate Institute, where I focused my studies on somatic awareness and embodied education.
Tarot with me: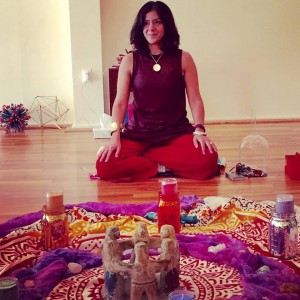 I've been reading tarot for over thirty years. I held a deck in my hands when I was eight years old and fell in love with the symbols and stories. I was given my first deck at the age of eleven. From age eleven until today, tarot has been the primary tool I use for my personal, professional and spiritual evolution.
In addition to three decades using the tarot as a map for personal growth, I have spent the past two decades using a variety of somatic practices to center my mind, bring vitality to my body, understand the depth and breadth of my emotions and heal my spirit. These somatic practices include dance, yoga, meditation, martial arts, guided visualization, journal writing, painting, drawing, drumming, shamanic journeying and working with the energy body.
As a kinesthetic learner, I've come to appreciate that my body always knows the way to bring me back to balance when I feel I am on shaky ground. More profoundly, I have learned that my body has the deep knowing and capacity to guide me through when I feel stuck, stagnant or am struggling with a situation.
Move with me:
I believe my purpose in life is to serve as a conduit for others to awaken to the wisdom and joy of the body.
As the creator and facilitator of ArcanaDance, I guide you to enter the tarot by moving beyond your thinking mind into your moving body. I created ArcanaDance as a way to experience the depth and breadth of tarot in motion. As we dance the archetypes of the tarot, we access and heal old stories of fragmentation and story shift, choreographing new stories that bring us the clarity, focus, and the surrender needed to become whole again.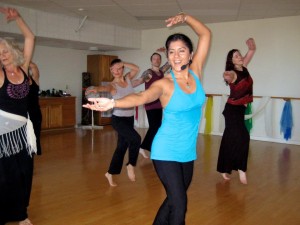 As a licensed Black Belt Nia teacher, my focus is on developing a student's self-love and ability to feel joy in their bodies. My classes are designed to make it easy for anyone to step right in, at any age, level or experience.
As the co-creator of Stretch and Fly, my intention is for you to feel relaxed, empowered, restored and at ease in bringing simple soul and body gratifying  dance moves to your gentle yoga practice!
As a facilitator and coach, I strive to create a loving, mindful and open space for you to experience the joy of movement, sensory awareness, self-expression and the healing power of movement.
My maiden name, Lucero, means "bright star." I am excited to move, groove and share my light with you.
What people are saying:
Read testimonials.
Connect with me:
You can find me on Facebook for Movement and Tarot, Instagram and Twitter. Keep up with my offerings via my calendar.
Contact me:
jennifer@jenniferluceroearle.com

Header photo: ArcanaDance at "Sacred Play with the Tarot: a Special Workshop with Joanna Powell Colbert, creatrix of the Gaian Tarot."
Photo Credit: Joanna Powell Colbert, www.gaiantarot.com