ArcanaDance – May 2017 Classes
The Dance of Self-Care: A Somatic Exploration of the Mother Within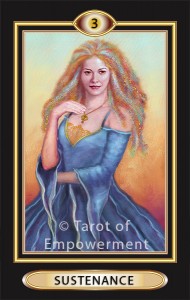 Dates: Sundays, May 14, 21 & 28, 2017
Time: 9:00am – 10:15am
Location: Balance Studio (Fremont), 
418 N. 35th St,
Seattle, WA 98103 (Map)
Cost: $45 for 3 classes, $15 drop-in, or if you have a class card with Jennifer, you may use a punch card.
Payment: Cash, Check, Square or PayPal (below)
To register: Email jennifer@jenniferluceroearle.com
If tarot cards could dance, this is what they'd look like!
In the tarot, the Empress represents the archetype of the mother; the source of feminine strength, unconditional love, nurturance, nourishment, and creativity.
During this series we will explore, through tarot and movement, embodied practices to become the vital source of your own self-care in mind, body, heart and spirit.
Somatic means "relating to the body." In ArcanaDance, we bring tarot imagery, symbolism and meaning into the body so that tarot becomes a transformative embodied experience.
All are welcome! No tarot or dance experience is required. Tarot decks will be provided for use during class.
Drop-in or attend all three classes.
What to wear:
Wear loose comfortable clothes that you can easily move in. We dance barefoot so no shoes are required. If, for health reasons, you must wear shoes, please ensure that they are "indoor" shoes only.
Register:
Email jennifer@jenniferluceroearle.com
Payment Method:
Cash, Check, Square or PayPal (see below)
PayPal:
View previous series classes here.