Let me move you! I offer classes, workshops, retreats and custom experiences with ArcanaDance, Nia and Stretch and Fly.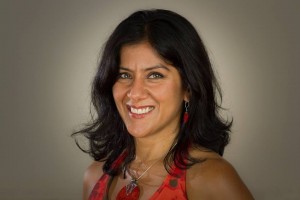 You can join me for any of my scheduled classes in Ballard and Fremont or invite me to customize an experience for your group, circle, organization, company or institution. I've facilitated custom movement experiences for sister circles, women's groups, wellness groups, the University of Washington, UW Medicine, Seattle Yoni Ki Baat (YKB), Northwest Tarot Symposium, and The Readers Studio, an international tarot conference.
ArcanaDance – If tarot cards could dance, this is what they'd look like!
Created by me, ArcanaDance is a fusion of tarot and movement that feels like dance therapy! Arcana is defined as a secret. Dance is defined as movement to music. When fused together, ArcanaDance is defined as a secret that is revealed through movement.
Nia, co-created by Debbie and Carlos Rosas, is a cardio-dance practice that combine 52 simple moves with dance arts, martial arts, and healing arts. Nia puts pleasure and joy at the center of your movement experience. I am licensed Black Belt Nia teacher and have additional training in the Nia 5 Stages of Self-Healing, MOVE IT and Moving to Heal.
Stretch and Fly, co-created by me and Liziah Richards (www.liziahtherapies.com) is a unique empowering movement practice that combines simple dance moves and yoga. Experience original choreography that blends flowing movement and dynamic stillness.
ArcanaDance on Sundays
July 2017 series: Sundays, July 9, 16, 23 and 30, 2017
The Dance of Change: A Somatic Exploration of Choice
Time: 9:00am – 10:15am
Location: Balance Studio (Fremont), 418 N. 35th St, Seattle, WA 98103 (Map)
Cost: $15 drop-in, $60 for 4 classes or if you have a class card with Jennifer, you may use a punch card.
Payment: Cash, Check, Square or PayPal (below)
To register: Email jennifer@jenniferluceroearle.com
For more: ArcanaDance Series Classes
Nia on Tuesdays
Last class: October 3, 2017
Time: 6:00pm – 7:00pm
Where: Balance Studio in Fremont
418 N. 35th St, Seattle, WA 98103 (Map)

Nia on Thursdays
Last class: August 31, 2017
Time: 6:00pm – 7:00pm
Where: Embrace the Moon in Ballard
1716 NW Market, Seattle, WA 98107 (Map)
Nia on Sundays
Last class: October 8, 2017
Time: 10:30am – 11:30am
Where: Balance Studio in Fremont
418 N. 35th St, Seattle, WA 98103 (Map)
Stretch and Fly 
To be announced
Time: TBA
Where: TBA
Special Classes:
See Nia and ArcanaDance special classes, workshops and retreat offerings here.
Class Prices:
Drop-in: $15 per class
Class Cards: $70 for 5 classes (expires October 8, 2017)
Class cards can be used for all Nia classes, Stretch and Fly, and ArcanaDance.
Payment:
Cash, check, Square or PayPal
Purchase Class Cards:
Bring a workshop or retreat to you
I can bring a Nia, ArcanaDance or Stretch and Fly Yoga Dance class, workshop or mini-retreat to you.
Contact me at jennifer@jenniferluceroearle.com to discuss options.