Let me move you! I offer classes, workshops, retreats and custom experiences with ArcanaDance, Nia and Stretch and Fly.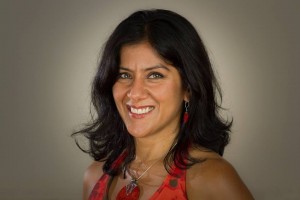 You can join me for any of my scheduled classes in Ballard and Fremont or invite me to customize an experience for your group, circle, organization, company or institution. I've facilitated custom movement experiences for sister circles, women's groups, wellness groups, the University of Washington, UW Medicine, Seattle Yoni Ki Baat (YKB), Northwest Tarot Symposium, and The Readers Studio, an international tarot conference.
ArcanaDance – If tarot cards could dance, this is what they'd look like!
Created by me, ArcanaDance is a fusion of tarot and movement that feels like dance therapy! Arcana is defined as a secret. Dance is defined as movement to music. When fused together, ArcanaDance is defined as a secret that is revealed through movement.
Nia, co-created by Debbie and Carlos Rosas, is a cardio-dance practice that combine 52 simple moves with dance arts, martial arts, and healing arts. Nia puts pleasure and joy at the center of your movement experience. I am licensed Black Belt Nia teacher and have additional training in the Nia 5 Stages of Self-Healing, MOVE IT and Moving to Heal.
Stretch and Fly, co-created by me and Liziah Richards (www.liziahtherapies.com) is a unique empowering movement practice that combines simple dance moves and yoga. Experience original choreography that blends flowing movement and dynamic stillness.

SPECIAL FUNDRAISER CLASS FOR PUERTO RICO!
This Sunday, October 1, 2017
Nia Jam with 9 Nia teachers (myself included)
Join me, Ann Nicolaysen, Vicci Kane, Tairea Velasquez, Elayne Puzan, Tanya Agnew, Gayle Holeton, Emily Dolan and Jena Hennessey
Time: 2:00pm – 3:15pm
Where: Balance Studio in Fremont
418 N. 35th St, Seattle, WA 98103 (Map)
Cost: By Donation
100% of donations will go to the Hispanic Federation – www.hispanicfederation.org/unidos
Many of you know that I am half Puerto Rican and half Argentinian. I was the first generation in my family to be born in the mainland United States. Puerto Rico is my ancestral land and is dear to my heart. Her people are suffering. Our fellow Americans need our help. The impacts and effects of Hurricane Maria are far reaching and will likely take years for recovery. Please come, dance and give what you can. Know that 100% of all donations received for the class will go directly to the Hispanic Federation who has committed to giving 100% of donations to on the ground recovery efforts in Puerto Rico.
Instructions if you write a check on Sunday, October 1, 2017:
Make check payable to: Hispanic Federation
In the memo line: Write Hurricane Relief Fund for Puerto Rico
After teaching Nia in Seattle for the past 7+ years I am sad to say farewell to my beloved NiaSeattle community on Sunday, October 8, 2017.
I am relocating to Southern California in November 2017 and look forward to starting up new classes there in early 2018.
My Nia teaching career was born here and I will forever be grateful to Seattle for welcoming me as a teacher in August 2010. I plan to teach special classes in Seattle during my visits in the coming months and years. Until then, check this space for information about special upcoming Seattle classes and a new schedule in Southern California.
My Seattle classes are transitioning to my fellow Nia colleagues. Shandi Wolfe-Weaver has taken over Thursday evening classes at Embrace the Moon. Jason Alan Griffin will be taking over Tuesday evening and Sunday morning classes at Balance Studio beginning on October 10, 2017.
Thank you, Seattle community, for truly some of the best years of my life.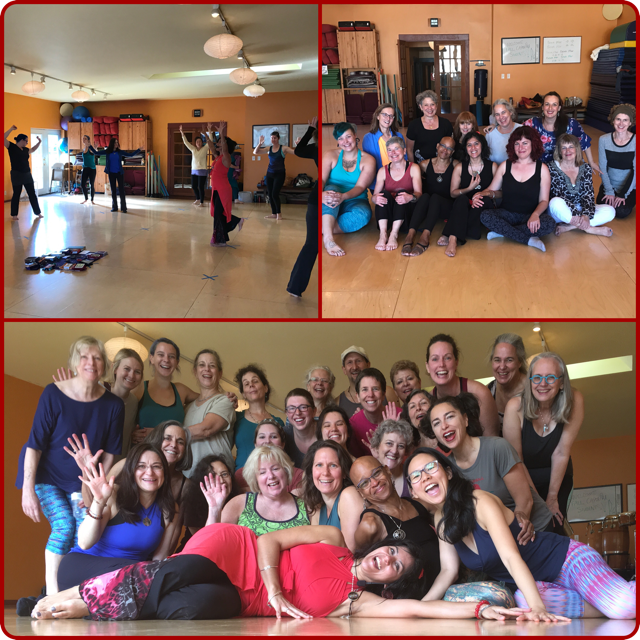 Special Classes:
See Nia and ArcanaDance special classes, workshops and retreat offerings here.
Bring a workshop or retreat to you
I can bring a Nia, ArcanaDance or Stretch and Fly Yoga Dance class, workshop or mini-retreat to you.
Contact me at jennifer@jenniferluceroearle.com to discuss options.