Stretch and Fly, developed by me and Liziah Richards (www.liziahtherapies.com) is a unique empowering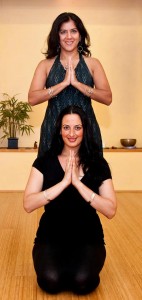 movement practice that combines simple dance moves and yoga. Experience original choreography that blends flowing movement and dynamic stillness.
Each Stretch and Fly class has a theme intended to evoke various expressions of our human experience. Some of these routines include: the Dance of the Warrior, Dance of the Heart, Dance of the Chakras, Dance of Radiant Light and Dance of Release.
The four invitations of Stretch and Fly are to cultivate a: 1. Strong and Flexible Body, 2. Calm and Focused Mind, 3. Receptive and Expressive Heart and 4. Confident and Joyful Spirit.
Classes are 75 minutes long. Class begins dancing and moving with bare feet connected to the ground and ends on the mat.
Watch a sample of Stretch and Fly:
http://www.youtube.com/watch?v=-7-BwyUqCYU&feature=youtu.be
Upcoming Class
Stretch and Fly: The Dance of New Beginnings
Special last class: Sunday, October 8, 2017
Time: 2:00pm – 3:15pm
Where: Balance Studio, 418 N 35th St, Seattle, WA 98103
Cost: $15 drop-in or use your class card with me
Payment: Cash, check, PayPal or Square
Purchase Class Cards: