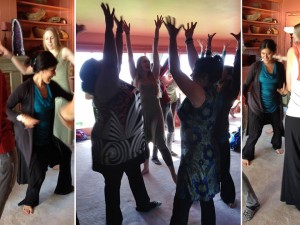 About ArcanaDance
If tarot cards could dance, this is what they'd look like!
ArcanaDance, created by Jennifer Lucero-Earle, is a fusion of tarot and movement that feels like dance therapy! Using imagery, music and guided movement prompts, ArcanaDance makes personal growth fun, empowering and transformative.
Arcana is defined as a secret. Dance is defined as movement to music. When fused together, ArcanaDance is defined as a secret that is revealed through movement.
ArcanaDance will move you from the inside out and outside in. As a practice, it can shift your consciousness and empower you to embrace, take action and create the life you desire. It is a dynamic physical, emotional and spiritual experience that is not to be missed!
ArcanaDance Experiences
ArcanaDance experiences are powerful and healing. Whether through a class experience, workshop, retreat or individual session, ArcanaDance is designed to deepen your understanding of emotional and physical responses to life experiences. While each person's experience may vary, participants regularly report a greater depth of clarity and readiness to make changes, large and small, in their lives.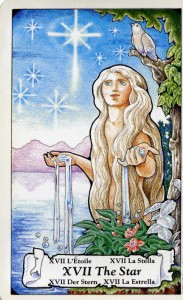 Special last class: Sunday, October 8, 2017

ArcanaDance: The Dance of the Star – A Somatic Exploration of Hope & Healing
Time: 9:00am – 10:15am
Where: Balance Studio in Fremont
418 N. 35th St, Seattle, WA 98103 (Map)
$15 drop-in 
In the tarot, the Star card represents the symbolic archetype of the guiding light. Light is a source of hope, faith and divine guidance. When we explore this archetype, we have the ability to align ourselves to the north star within to guide our way in reclaiming a sense of inner peace and renewal, especially during or after times of challenge in our lives. Reclaiming hope can facilitate healing. In this special ArcanaDance class, we will dance with hope to bring healing in to some aspect of our lives in need.
Experience ArcanaDance
There are several ways to experience ArcanaDance:
Your body knows what to do. No tarot or dance experience is required.
What people are saying:
Read testimonials.