Coaching: Reclaim & Strengthen Your Luminosity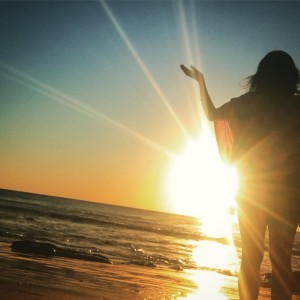 My maiden name, Lucero, means "bright star." A star is a luminous point in the sky. This is my ancestral legacy; to support you in accessing, honoring and expanding your luminosity.
Sometimes when we are stuck, meandering on a path that is not right for us, or feel lost, our inner light can sometimes dim or have an unpredictable flicker. That can mean that you may be struggling to find or live out your deepest wishes or passion. Or, it may mean that fears are holding you back and you need guidance and support to exercise your courage muscle. Coaching allows us to work one-on-one over a mutually agreed upon length of time (typically 6 months – 18 months) on your long-term goals and intentions to reclaim or strengthen your luminosity.
I love working with individuals and groups in the area of somatic leadership; learning to take the lead in your life using the intelligence, intuition and instinct of the body. My clients are all on a journey of self-knowing and self-determination. They are learning to embrace vulnerability, courage, self-compassion, self-love, kindness and integrity. I love working with clients, regardless of their gender, that want to want to hone the feminine leadership practices of deep listening, intuition, relationship-building, conscious conversation, collaboration, reciprocity and nurturing all for the sake of the whole.
Coaching Packages
The first session is two hours. During this session we will co-create a customized plan to support your goals and intentions. Each subsequent session is one hour in duration. All sessions are held via video or phone. Video sessions are recorded and available for download within 30 days.
4 sessions per year $800
6 sessions per year $1,200
8 sessions per year $1,600
12 sessions per year $2,400
15 sessions over 18 months $3,000
18 sessions over 18 months $3,600
Customized package: contact Jennifer
Our coaching sessions will include generative conversation, somatic practices, tarot, visualization, movement, ritual, and custom assignments that support your unique goals and lifestyle. I take a limited number of coaching clients each year. The investment is based on your goals, the length of time we work together and the frequency of our sessions. If you are interested in coaching, contact me at jennifer@jenniferluceroearle.com.
Facilitation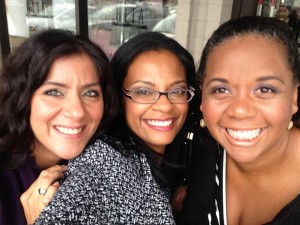 I am proud to be a Soul Light guide. Soul Light is a brilliant all-female and woman of color collaborative committed to universal healing and transformation for communities, families, individuals, and organizations.
What we do at Soul Light is magical. We "facilitate healing and transformation by creating experiences that allow people to reconnect to their most authentic selves – trusting this as the best place from which to love and lead."
We inspire our clients to envision new paths of possibilities with the tools we apply, including group facilitation, soul-inspired coaching, meditation and movement.