Praise for ArcanaDance Workshops & Retreats with Jennifer: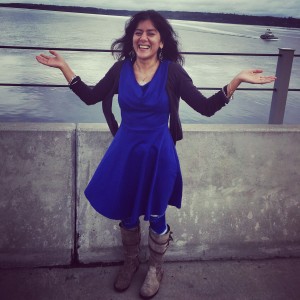 "Jennifer is a gifted priestess who facilitates a great healing that comes only when we get out of our heads and into our bodies. I'm not the same woman I was when I arrived at the beginning of her "Honoring Transitions" workshop on the Death card. I will be attending Jennifer's workshops as often as I can. Deeply grateful for her teaching." – Joanna Powell Colbert, creatrix of the Gaian Tarot

"Jennifer's Tarot Journaling with ArcanaDance was an exquisite, sacred, and soul-filled experience. What I learned during this workshop is forever inside me. I was able to take it all out the door with me when I left! In other words, weeks later, I am still being guided and supported by the journaling practices and tarot guidance I learned at this workshop. Jennifer's skill as a tarot card reader has resulted in transformational joy and deep support for me. I am filled with a deeper sense of peaceful trusting in myself.
Jennifer facilitates and presents this unique combination of material with a mastery of skill and the bonus of goddess energy. And then there was the dance to seal it all into the body . . . profoundly moving for my body, mind, and spirit.
I highly recommend this workshop to anyone called to connect more deeply with their most conscious and highest self. Jennifer is a beam of light and a gift to so many on this planet. Thank you, Jennifer!" – Susan Tate, Author, Teacher, Wellness Visionary at www.susantate.org
"As someone new to Tarot and seeking guidance in journaling, I found Jennifer to be the very connection I needed and resonated with her very highly.
Her gentle but vibrant energy, the openess yet sacred individualism with a group of like minded women was an experience I shall forever remember.
Even though I am not by nature an "open movement" type of person but with an open mind and willingness to a new experience I flowed to the ArcanaDance and just let my body and mind be.
The experience for someone still new on the Tarot and Journaling path I am glad to have gone into this workshop with an open mind and willing heart to just let it in. The experience is what you make it –be yourself, express yourself, keep and open mind and let the dance take you where it wants to go!" J.F., Bellingham, WA
"I thoroughly enjoyed this (Empress) workshop.  It was a little therapy, a little dance and a little digging deep within all in one.   Due to arthritis in my knees I can't stand for too long, but the movement was as gentle or active as you wanted it to be.  There was no right or wrong, just move. When my legs got tired I could still move my upper body while sitting in a chair, it didn't take away form the activity at all.  The music accompanying the movement was beautiful, I was so happy to get the list of songs afterwards.  Jennifer had a workbook for us to take notes in, so helpful, and nice to have to refer to afterwards.  I left the workshop feeling very at peace with myself." – K.K., Everett, WA
"Jennifer's retreats offer a unique opportunity for guided self-reflection. I absolutely love and appreciate that Jennifer designs her retreats in a workshop format. She bookends the retreat with two opportunities for dance and movement using a thoughtfully selected playlist that complements the workshop. Jennifer and her retreats are a great source of inspiration, creativity and joy." – K.N., Seattle, WA
Praise for ArcanaDance Classes with Jennifer:
"ArcanaDance is an amazing practice that has really enhanced the depth of my experience with tarot. It is a powerful moving meditation that allows you to explore the meaning of the cards in a therapeutic way and allows for free expression and dance that leaves you feeling more aware of the forces at play in your emotional life. I have gained familiarity with the archetypes of the Major Arcana in a more profound way when exploring them through the medium of the body, and have integrated the information the cards have given me more fully by moving with their energy. Jennifer is a fantastic and knowledgeable teacher, and I feel that ArcanaDance can provide value to anyone interested in exploring tarot further, no matter their experience level." – A.S., Seattle, WA
"Jennifer is warm, perceptive and incredibly generous. Her New Moon workshop was a gentle and thorough unfolding: she brought a feast of materials (tarot cards, lovely handouts) from home, and walked us through a discovery process with openness and diligent care. She is a deep listener and mirrors your important questions back to you. She's a rare bird offering a potent combination of intellectual discovery of the ancient tarot tradition, joined with your visceral understanding, summoned under her inspiring guidance. I loved dancing and learning in this way!" – S.A., Seattle, WA
"I am very grateful to Jennifer for bringing alive the wonderful gift of Arcana Dance and for the magic and beauty it has brought to my life. As I found myself dancing through the themes for the cards for High Priestess, Emperor, Empress and Lovers, my body found movement with more grace and ease, and unlocked more and more insights as responses to each of the thoughtful questions Jennifer posed and asked us to draw tarot cards for. Never having worked with Tarot before, this has been a transformative experience for me. Jennifer is an amazing teacher, always providing gentle instruction and guidance with warmth and love. I look forward to many more magical Arcana Dance sessions with Jennifer!" – S.S., Seattle, WA
"I have had the great fortune to experience Jennifer's ArcanaDance. It is a gently guided body and mind encounter that transports you into an extraordinary jaunt. The music and playlists are carefully chosen to open up all of your senses so you can be both emotionally and physically moved into a different level." – S.F., Seattle, WA
"I haven't historically been a 'body learner' or someone who listens to her body. I'm very much in my head. What I like about your approach in ArcanaDance is that you encourage everyone to just stop for a minute and listen to what their body is telling them. That's been very fun and useful for me. I liked ArcanaDance because I could just let go and listen to my body and my heart. I so rarely do that! Also, I feel that intuition isn't very highly valued in our society. I like how your classes remind people that intuitive knowledge is valuable. That's helped me in areas beyond ArcanaDance and Nia (work, parenting, etc.)." L.G., Seattle, WA
"What I experienced of ArcanaDance was amazing. I loved the flow of the class, starting by stepping into a sacred space and using tarot to guide us individually to explore the High Priestess in more depth as a part of our experience in life. Rather than coming in with whatever might be in my head, I was able to let my heart listen to the message of my card. The similarity of choreography from one week to the next was grounding and gave me the feeling of moving up the spiral journey of the priestess, seeing different aspects as I went. Yet the message each time was so distinct, revealing additional layers of the High Priestess. I tend to stay very set in my views of myself; I have found that movement is the most powerful way to break this pattern. It is hard to find words for how these classes nourished me, but I think that this is an indication of their power. I can feel myself responding a little bit differently to situations in my life. Even in situations where I feel I am still struggling to learn lessons, it feels like I've crested a ridge and am looking over a new meadow, and if that reveals another mountain to climb, I feel just a little bit more grounded and aware facing the next steps!" – M.C., Seattle, WA
"I have been dancing with and learning from Jennifer for a year and a half now. She is such a brilliant soul and brings incredible positive energy to whatever she does. I go to her movement classes in order to get an injection of both lightness and groundedness into my day. I also have made yearly readings from her a part of my self-care regimen. I have had many readings in many different modalities, and I can honestly say that Jennifer's readings are the most intuitive and helpful that I've had from anyone." – A.A., Seattle, WA
"Jennifer.. your classes offer more.. so much more than meets the eye. What you offer is depth of knowledge… my mind is intrigued with the Tarot.. so, it's satisfied with that part… the bonus is the movement where my body gets to experience (which, how does my mind put movement into words? it has a hard time)… and my heart gets to beat…feel…be…remember…be…love…and be. It's truly beautiful and a journey to my soul." L.H.W., Seattle, WA
Praise for Tarot Counseling with Jennifer:
"If you only spend money on one practitioner in your life to reveal how to be your best and highest self in the world – let it be Jennifer. With a nurturing kind and playful spirit she gave me a potent intuitive tarot reading that single-handedly changed the course of my life to be aligned with my highest self. She unveiled the map to my life! I had always had a sense of my personal purpose and gifts in this life – she validated them and also showed me how to best use those gifts. Since the reading I have been on a transformational road of acceptance that who I am and what I am is ENOUGH. I was so impressed with her reading that I signed up for the Magician retreat where I received concrete tools on how to embrace and live who I am in the world. Since working with Jennifer I have been spending every day using the tools she showed me to embrace and develop my gifts. I have been visioning and living a bigger and better version of my life and letting go of anything that isn't aligned with my highest potential. Working with Jennifer is like going on a journey into a beautiful protected and textured world while she delivers deep truth that we all secretly want to know but are sometimes too afraid to see. She takes you to a place where you feel safe and taken care of so that you can see yourself clearly. What she provides is nothing short of magical." – K.B., Seattle, WA
"The tarot card reading Jennifer shared with me elevated my whole being to a new and higher level. Her session felt like a sacred salve that soothed my heart and soul during a time of much transition. I was deeply touched by how much she prepared in advance. Jennifer was so organized and she really listened to my questions. She lovingly prepared the table/altar and clearly and thoughtfully communicated what the cards were telling her. She is a goddess of tarot reading! Along with the love she splashes, I was able to take home with me a more clear vision to support and to plan for my next actions. What Jennifer shared with me has been sustainable—it wasn't just a feel good session that flew away hours after I left. I am writing this almost two months after her reading for me and I am grateful to her, so grateful, way beyond expression." – Susan Tate, Author, Teacher, Wellness Visionary at www.susantate.org
"From the moment we began our reading everything Jennifer said, resonated with me. She gave me hope, showed me a direction and explained my challenges. The images she used were powerful and I refer to them as a guiding light to this day. Jennifer is sensitive, deeply intuitive, gifted, trustworthy and loving. I am planning on going again, now that she so expertly created an archetypal framework I could relate to with her cards and explore more issues." – K.T., Clinton, WA
"Jennifer laid my whole life out on her table. It was uncanny how much she touched on the deepest parts of me. And yet I was so comfortable and felt so open with her. I was completely safe. To say, to hear, to see, to be in her space. I have been thinking about what she showed me every day. I am seeing the threads of my reading everywhere I look. I am now approaching my life more deeply and with insight and intuition I did not have before.  I'm glad I opted to have the session recorded because I have already listened to it again. Part mystical lessons from the universe, part really satisfying therapy session, I am so glad to have had this experience and am already planning my next visit. Jennifer is a wonderful guide, patient and good-humored. She is truly a gift to every person she encounters." E.D., Issaquah, WA
"Jennifer is amazing! Her work with me helped me through an extremely difficult time in my life. Her guidance is spot on, wisdom is remarkable, and intuition is amazing. And her workshop facilitation skills are superb." – J.K., Seattle, WA
"I didn't know what to expect from my first tarot reading, but my inner voice told me that I could trust Jennifer. Our reading was challenging for me – let's just say I was not "fully present" – but Jennifer was patient, kind, and while some difficult truths were revealed, they were always presented eloquently and without judgment. I wholeheartedly recommend EVERYONE get a reading from her. It will change your life. How it does, however, is up to you." – J.H.D., Seattle, WA
"I had the most incredible session with loving, talented, brilliant, intuitive empath, Jennifer Lucero-Earle through her sacred business, The Embodied Tarot. Jennifer compassionately understands a Souls' paths on a very deep level. She did research and meditation prior to my appointment including having me set my focus via a questionnaire the day before and having me choose the from a variety of decks I felt fit best for me. When I arrived, everything was ready for me in her beautiful "sanctuary" – and I was ready too. This was one of the best and most intelligent counseling sessions I have ever had in my life. The session with Jennifer left me feeling blessed, loved, and more firmly rooted and directed on my Soul's path! I highly recommend." – Randee Fox, Nia Faculty Trainer, Artist, Equestrian educator – Sammamish, WA
"Following a friend's recommendation, I went to Jennifer for a reading on my 40th birthday. The information that she provided me with was accurate, thought-provoking and presented with a great deal of tenderness and warmth. I have since enthusiastically recommended her to other friends. Whenever I need clarity, I know I can count on Jennifer. I can honestly say has helped me to clear blocks in my life that I previously thought to be insurmountable." – M.M., Seattle, WA
"Jennifer has a rare gift for guidance. Through the Embodied Tarot method she helped reveal areas of my life where I was stuck – ones that I would not have been able to identify on my own with mere reflection. Not having any experience with tarot readings, I trusted Jennifer to help me connect with my intuition and interpret the cards with receptivity. Her approach helped me get to the root of certain fears and in fact deflate them. Jennifer has the soul of warm, wise grandmother, ever comforting and illuminating. I highly recommend embarking on a path of personal transformation with Jennifer's Embodied Tarot workshop." – G.M., Seattle
"I hesitate to even tell you about Jennifer because I secretly want her all to myself! If you're ever needing some divine intervention, Jennifer has an uncanny ability to translate the mystery of Tarot into clear and masterful guidance. She's also an incredible movement teacher. You can score one of her Tarot readings from anywhere in the world, and if you are in or passing through Seattle -> move with her. Your body will thank you." – Dara McKinley, Creatrix, The Goddess Process, DaraMckinley.com
"2013 has proven to be a very difficult year for not only myself but so many I love and am surrounded by. I reached out to Jennifer for a reading at a time when I was lacking clarity. I wasn't seeking a fortune teller. I wanted someone who could intuit for me what I was currently unable. Someone who could help me see my light and guide me towards my personal truth in the situation. The stress had taken over and I was drowning in indecision and forgetting my life's purpose. I needed direction, inspiration, an intuitive voice. That was Jennifer. My reading went on to speak volumes. There was not just a strong correlation to my situation, it was a true embodiment of what I was experiencing in so many ways – from the parts of my life I was ignoring to the elements that were the most affected and by whom. The best part of my reading was my final card which told me in no uncertain terms to counter my current state of indecision and fragmentation with gratitude. I immediately began to recount all the beauty and blessings in my life and THAT is how I began to make my way back. I began to write down all that I had to be grateful for and the next day I bought a chalkboard and chalk. I put it in my dining room and that night at dinner I announced to my family that we would each state something we have to be thankful for that day. This is now a nightly, dinner time tradition that we have adopted so warmly and my children especially love it. It reminds us how lucky we are and for me it as a reminder that no matter how lost I may feel, I can always find my way back through gratitude. Thank you Jennifer!" – J.T., Seattle, WA
"Ok I am NOT a person that frequently visits psychics, mediums, etc. I've tried these a time or two and what I heard was general and expensive. Therefore I only booked an appointment with Jennifer because two of my very 'non-woo woo' friends raved about her! I was a little nervous about going to see her but discovered that Jennifer is a masterful and insightful tarot reader and intuitive counselor. She immediately put me at ease even though I was a bit panicked about being late for the appointment. For the reading, I asked about one topic; she shed light on that issue, plus brought incredible clarity to other areas of my life I hadn't thought to ask about. In fact, she labeled an event in my life with a precise term that completely changed the way I felt about the event and my role in it. I am so grateful for her caring and intelligence. I look forward to having another session with her in the future after a few things are cleared up. I would highly recommend you book a reading with Jennifer!!" – T.S., Snohomish, WA
"To put it shortly, there are the talented and there are the thoughtful. Jennifer is both. Her talents give great insight into the ways of our planet and our interactions with
each other and our self. We should all be so lucky have her ear." – T.L., Montauk, NY
"Jennifer is an extremely gifted, skilled, and knowledgeable tarot counselor guide. She presented a safe, warm and symbolic space where she shared ALL that was discovered through my reading. Because of who Jennifer IS, and HOW she can masterfully interpret the tarot, I was able to receive the profound clarity, understanding and guidance I was craving. This was MUCH more than just a reading – this was a beautiful roadmap of my life journey! Thank you Jennifer for your loving insight on all aspects of my life." B.B., Seattle, WA
"I went to see Jennifer hoping to get some clarity in how to overcome very difficult things that have been affecting my life for the last 7 years. She was incredibly helpful and had a great understanding from where I was coming from and where I need to be going to have a more fulfilled life. Her intuition was very evident during the whole reading, and she was extremely caring and empathetic. I highly recommend getting a reading with Jennifer!" – N.W., Seattle, WA
"Jennifer is an amazing spiritual guide and one of the best readers I've had to date. I have received many readings of different kinds over the years. Jennifer is passionate and thorough. Don't miss out!" – Shannon Femenia, yogainthehoodboise.com
Praise for Nia Classes with Jennifer:
Let me see if I can describe Jennifer's genius as a NIA teacher. She radiates a profoundly loving acceptance. Everybody, Love Your Body makes total sense as the name of her NIA practice. She gives me the feeling of "feeling felt". By radiating warmth, joy, connection, she invites our own bodily love, activates our mirror neurons, and gives us back to ourselves through a deeper connection to our inner teacher and joy of movement. With Jennifer I dance better! I smile more! I cry joyfully and unabashedly, and I love myself both in my felt experience in my body/spirit/soul AND when I watch myself dance in the mirror. This is quite extraordinary. Jennifer communicates that it is safe to jump all the way into the moment, into the movement, into the music through her loving presence. Remember the NY Times article about your brain on love? "…when your brain knows you're with someone you can trust, it needn't waste precious resources coping with stressors or menace. Instead it may spend its lifeblood learning new things or fine-tuning the process of healing. Its doors of perception swing wide open." Check her out!!
– S.L., Seattle, WA

Jennifer's Nia classes are amazing! She infuses classic Nia with her own unique spirit to create a truly moving experience. Her bright, open personality creates an atmosphere of acceptance, freedom and fun! I have brought my mother, my mother in law, and my best friend to Jennifer's classes specifically so their first time dancing in a Nia class would be with Jennifer! Her enthusiasm contributed to my decision to become a Nia white belt teacher myself, and her generous continuing support is invaluable to me in my journey toward teaching Nia.
– E.D., Seattle, WA
Jennifer Lucero-Earle is an gifted Nia teacher who will make your feet want to move and your heart want to fly. She brings an irrepressible spirit to each Nia class she teaches–one of exploration, alignment between body and soul, and delight. She is mindful of each student, while at the same time nurturing the fellowship of the dance and the Nia philosophy. Jennifer doesn't just make you want to dance more joyfully, she makes you want to live more intentionally. Everybody, Love Your Body has become a sacred part of my weekly routine. The lessons Jennifer conveys in class spill out into my day to day, and I find myself dancing through all my days. She is magic.
– A.V.C., Seattle, WA
I love dancing with Jennifer. She teaches with a dynamic combination of grace, precision, passion, and playfulness. She brings me into deep connection with my body where I feel a sense of freedom to move and be that I need. Her use of metaphor allows me to experience the movements with more intention and specificity. She is a light that shines with an authentic presence that is truly inspiring to be around.
– L.R., Seattle, WA
Jennifer's Nia classes are special. She has a unique blend of skills, education and bright spirit that allow her to deliver a Nia class experience like no one else can. She knows how to move safely and demonstrates beautiful Nia form, and also expertly guides students to discover their own path to healing and conditioning their bodies. Jennifer is so welcoming! You will feel her warm embrace before, during and after class. Her kind energy and open mind make it easy to express and dance with freedom. If you are curious about Nia, start with Jennifer's class – she will offer you an accessible and enjoyable experience!
– G.M., Seattle, WA
Dancing with Jennifer is like dancing with pure love. She radiates it and creates a safe and loving space for me to dance with joy. Jennifer teaches with love, grace, wisdom, immense skill, and with a twinkle in her eye. She combines the Nia movements to create magic—sustainable magical results for mind, body, spirit, & emotional growing. I love her classes and always leave filled up to overflowing—and then wanting to come back for more. She is a healer, a true teacher, and an inspiration.
– S.T., Seattle, WA
I highly recommend Jennifer Lucero-Earle as a Nia instructor and Nia as a wonderful practice for moving, exercising, dancing and relaxing. She shows incredible energy and is always encouraging us to tweak the moves so that we feel more comfortable. When I first began classes I could barely move my hips, and now they are much more responsive to moving. I feel so much joy, inspiration and improved health each time I dance with her. It is a real privilege and I can't recommend her classes enough. Dancing with her is always the highlight of my week!
– M.L., Seattle, WA
I have been dancing NIA for a little over three years with many different teachers.  Each teacher brings their own pizazz to the dance but Jennifer's flavor of pizazz is one of my very favorites.  Her classes guarantee me a great whole body workout in addition to a safe place to be myself and have fun.  Her classes sample a range of dance choreographies and the music add's so much to the experience. Jennifer is a warm, vivacious, and very special person to dance Nia with.  With Jennifer, your first class is free! Give it a try and find joy in movement!
– K.D., Seattle, WA
Going to Nia is something new for me. I came into Nia, a depressed and out of shape, 70ish lady. It took about a month before I was able to keep up, and not stop, or drop out for a bit during the class. About six months into Nia, not only can I keep up, but I'm really feeling the dance. In Nia, you dance,  do yoga, Tai chi, or Karate, with a little ballet, jazz, and modern dance included. At one point my knee was a little "cranky", but I kept dancing, modifying moves and after awhile, my knee just didn't bother me. I love the theme, "your way"…. and "listen to your body". I am a very grateful person to have gotten involved with Nia. And, not only do you get to dance, you meet the most wonderful people. People don't just say Hi, they come over and give you a hug. What's nicer than that?
– W.E., Seattle, WA
I love dancing with Jennifer! She has been inspiring my dance all week.
– S.P.,  Richland, WA
I can't say enough wonderful things about Jennifer and her Nia classes. When I first tried Jennifer's class, I had no idea what Nia was and how much more it would end up meaning to me than just a way to stay fit. To me, Jennifer's Nia classes are about listening to and responding to the needs of my mind and body. It's about the power of self-expression and movement from within. And it's about more than just what happens in class. Nia has touched my life in ways no other movement form ever has. I feel more open to new experiences, more open and honest with myself and with others, and more fulfilled in both my personal and professional relationships. I simply enjoy life more, stress less, and start every day with more warmth, gratitude, and joy. I owe this all to Jennifer and her amazing teaching style. She lights up the room with her warmth, energy, and openness, and she takes the time to make a connection with every single person in class. It is an absolute joy to dance with Jennifer each week!
– I.M., Seattle, WA